Vision Systems
Machine Vision for Medical Device Inspection

Medical Device Inspection
Inspection of the components and the final product is vital in medical device production.
Our first system for the inspection of medical devices was delivered in 1986. Since then medical device packaging has been a major business area for JLI.
More than 10 billion medical devices have been inspected so far. Working with medical systems has made JLI experts in the rules and regulations governing this field. We know FDA requirements and understand the demands of our customers.

Examples of Medical Device Inspection systems:
Tablet packaging
Catheter finish and packaging
Needle geometry
Injection systems mechanics
Injection systems finish
The Medical Device Inspection Systems are custom-designed turnkey solutions for measuring dimensions, shapes, surface defects, printing, etc.
The systems cover a wide range of product types and production processes. All our equipment is designed for the relevant environment. This means extraordinary reliability, and fail-safe operation and may include high speed and superior accuracy.
Tablet Inspection
Tablet inspection is done in color to ensure that the tablets are placed in the right sequence. The system inspects each tablet and the plastic enclosure for tablet fragments.
Inspection of Catheters
Catheters are inspected for finish ensuring that burs and fragments are rejected. Leaving debris in the body of the patient can cause severe complications. Our systems are installed after the end tip is formed just before packaging. By using several cameras or mirrors each catheter is inspected from several angles.


Needle Inspection
Needle geometry is important to guarantee that the product does not inflict unnecessary pain on the patient. The cutting surfaces must have the right angle and be free of burs. The detection sensitivity is down to a few microns.
Injection systems contain many critical parts. It is essential that all parts are within specifications and assembled correctly. Failure can cause the mechanism to malfunction and thereby giving no medicine or an overdose.
Also, the general appearance is important to show the quality. If the device does not have a perfect appearance it raises questions about the medicine inside.
Mechanics in injection systems must be within tolerances and positioned correctly.
Book a meeting to learn more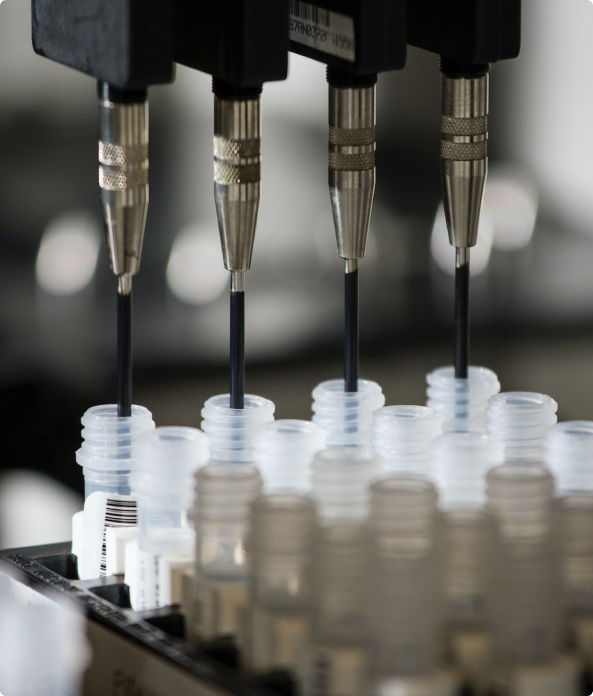 Henrik Birk
Sales Manager
Send me an email at hb@jlivision.com
or book a meeting, and let's find out how we can help you.
Book a meeting here