Vision Systems
Machine Vision for Medical Device Inspection

Medical Device Inspection
In the medical industry quality standards are as high as they come, and the demand for thorough documentation is stronger than in any other industry. Working with automated quality control in the medical requires deep expertise and an understanding of the rules and regulations that govern this industry.

Creating customized inspection systems for medical device production has been a major business area for JLI vision for years, and our advanced machine vision systems have inspected more than 10 billion medical devices - and counting.

We understand what is at stake for our customers, and we know the ins and outs of the FDA regulations and can ensure that our solutions comply with all relevant standards and requirements.
Why choose a JLI turnkey medical device inspection system?
Validated and developed according to GAMP5 & 21CFR PART 11
We develop, build, and implement advanced machine vision solutions that meet all necessary requirements.

High level of accuracy and consistency
Robust solutions that can detect even the most challenging defects with the same high level of accuracy every time.

Improved profitability
By reducing the ongoing costs of manual inspection, reducing waste, and improving quality you will improve your profitability.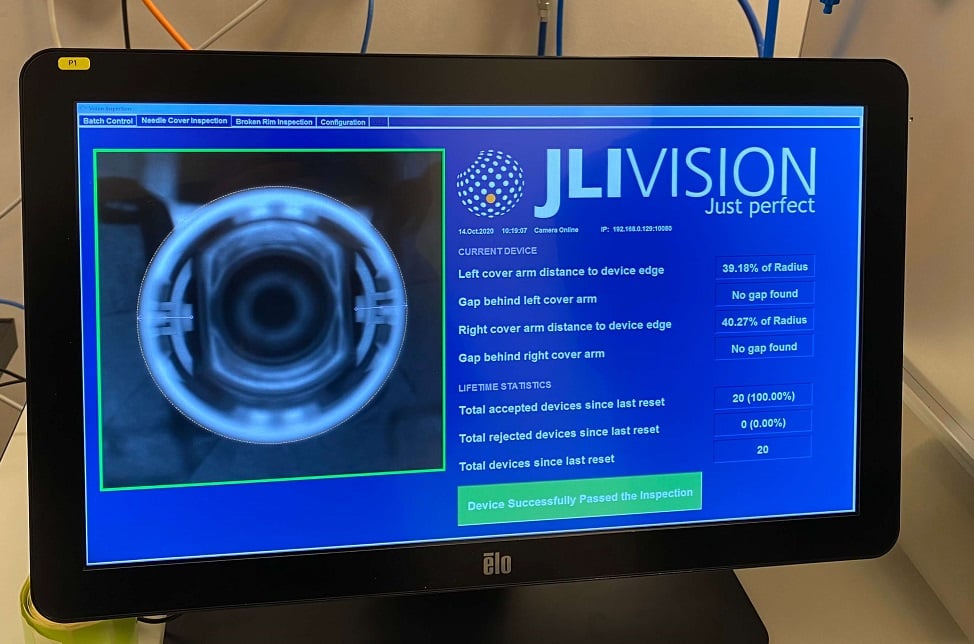 Medical device case study
JLI helped Zeeland Pharma automate a tedious and difficult manual inspection task, and achieve the goal of 99,9% accuracy.
In only 3 months, and on production equipment not designed with machine vision in mind.
Examples of Medical Device Inspection Systems
Tablet packaging
Catheter finish and packaging
Needle geometry
Injection systems mechanics
Injection systems finish
The Medical Device Inspection Systems are custom-designed turnkey solutions for measuring dimensions, shapes, surface defects, printing, etc.
The systems cover a wide range of product types and production processes. All our equipment is designed for the relevant environment. This means extraordinary reliability, and fail-safe operation and may include high speed and superior accuracy.
Tablet Inspection
Tablet inspection is done in color to ensure that the tablets are placed in the right sequence. The system inspects each tablet and the plastic enclosure for tablet fragments.
Inspection of Catheters
Catheters are inspected for finish ensuring that burs and fragments are rejected. Leaving debris in the body of the patient can cause severe complications. Our systems are installed after the end tip is formed just before packaging. By using several cameras or mirrors each catheter is inspected from several angles.
Needle Inspection
Needle geometry is important to guarantee that the product does not inflict unnecessary pain on the patient. The cutting surfaces must have the right angle and be free of burs. The detection sensitivity is down to a few microns.
Injection systems contain many critical parts. It is essential that all parts are within specifications and assembled correctly. Failure can cause the mechanism to malfunction and thereby giving no medicine or an overdose.
Also, the general appearance is important to show the quality. If the device does not have a perfect appearance it raises questions about the medicine inside.
Mechanics in injection systems must be within tolerances and positioned correctly.
Download brochure
Machine Vision for Medical Device Inspection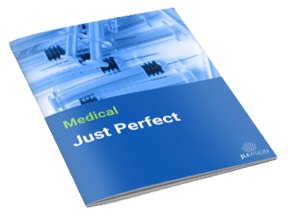 The brochure will tell you how vision systems can be used for the inspection of products in the medical industry and go through how you can optimize your QC process by:
Automating the inspection process
Streamlining the inspection process
Improving your product quality
Detecting defects
Fill out the form and get your Medical Device Inspection brochure. When downloading the brochure, you also sign up for our newsletter.
Book a meeting to learn more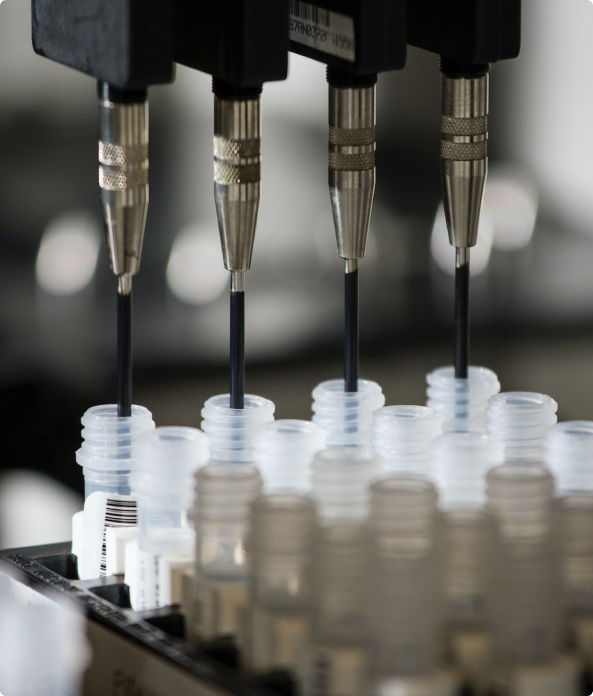 Henrik Birk
Sales Manager
Send me an email at hb@jlivision.com
or book a meeting, and let's find out how we can help you.
Book a meeting here