Vision Systems
Machine Vision for Glass Inspection

The glass industry is a high-volume, high-speed game, and at the same time, your quality control must be able to detect the tiniest defects in a material that is inherently challenging to inspect. This requires a high level of robustness and accuracy in your quality control setup.
JLI vision specializes in advanced machine vision systems for quality control in the glass industry. We have developed standard systems for e.g. glass tube inspection and are continuously developing customized solutions that provide you with high inspection accuracy, compliance with all key regulations (like the FDA), and adaptability to your existing production line.
Why choose a JLI turnkey glass inspection system?
Consistency in quality
Free yourself from the lack of reliability and predictability associated with human inspection. Your machine vision system detects with the same high level of accuracy every time.
Reliability and scalability
You can easily scale your production and maintain the same high level of quality control.
Improved profitability
By reducing the ongoing costs of inspection, reducing waste, and improving quality you will improve your profitability.
Extensive experience with glass inspection systems
Delivering robust inspection systems to the glass industry is often a matter of experience.
We are world-leading in glass inspection technology and have been well-established in the market for many years.
Our glass tube machine vision inspection systems have so far inspected more than 70 billion km of glass tubing – half the distance to the sun.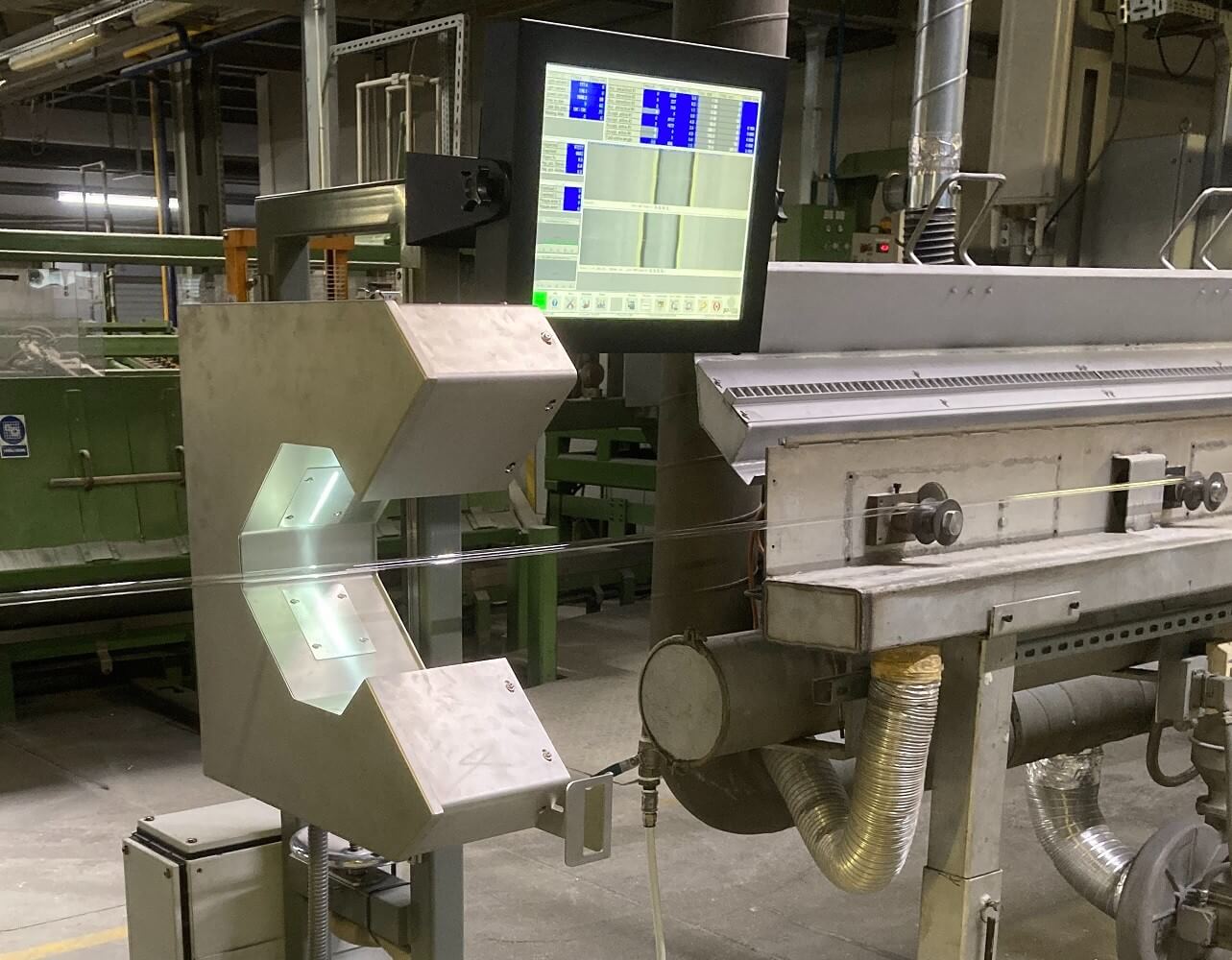 What the customers say:
"We have noticed a significant improvement in our production process since implementing SK-2130. The system's advanced features have helped us streamline our operations and maintain a consistently high level of quality in our production."
- Project Manager, Signify


Examples of glass inspection systems
Among out vision systems delivered for the glassi ndustry are:
Tableware inspection in the cold end
Tableware inspection in the hot end
Glass tube inspection on line
Glass tube inspection off line
Glass tube end inspection
Inspection of flat glass mobile phones
Preform glass rods for optical fibre
Capillary tubes inner diameter measurements
JLI Glass Inspection Systems are custom-designed turnkey solutions for measuring dimensions, shapes, surface defects, and material distribution.
The vision systems cover a wide range of production processes in both the hot and cold end. All equipment is designed for the appropriate environment and can withstand the tough conditions on a glass production floor.
Cold-end and hot-end glass inspection
The hot-end glass inspection system "HETI" incorporates the dynamic light box, where several illumination patterns can be generated. This method allows different inspections to be done in one location. This is important as conveyor space in the hot end of glassworks is limited.
This vision system displays production statistics for the hot-end operators so they can track the operation of each tool in the forming process. Monitoring the glass production in the hot end avoids producing a large number of defects. The operators do not have to wait for the lehr time and reports from the cold end.
The first cold-end tableware inspection systems were developed in 1994. The vision systems inspect the glass before packaging.
Inspection of glass tubes
In glass tubing, we are world-leading and our vision systems are recognized as the industry standard. The first systems were delivered in 1996 and today our SK 3000 systems cover all sizes and production speed up to 15 meters per second. The vision systems will detect airlines and stone and knots down to 5µ.
Capillary tubes with a diameter of just 12 µ are measured to an accuracy of 50 nm by using special optics and illumination techniques. The capillary tubes are often used in medical devices and the inspection and the systems are validated to FDA requirements.
Download brochure
Machine Vision for Glass Inspection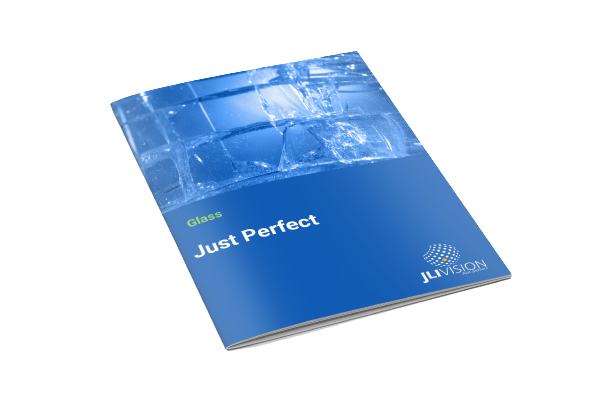 This brochure will tell you how vision systems can be used for glass inspection in a wide range of processes in the glass production industry.
Streamlining the inspection process
Detecting defects
Improving quality control
Automating the inspection process
Fill out the form and get your Glass Inspection brochure. When downloading the brochure, you also sign up for our newsletter.